Why build your career with Mubadala Energy?
We are energizing the future: If you want to make a difference to a vital and fast-changing sector, Mubadala Energy is the right fit for you.
We are a unique international energy company recognized as a responsible operator and a valued partner. Having recently celebrated our 10th year anniversary, we have ambitious growth plans offering exciting career opportunities in a dynamic environment.
We are owned by the Government of Abu Dhabi enabling us to pursue our business priorities with a long-term outlook.
We are a global team of over 500 people with a presence in 11 countries, providing many opportunities to build a truly international career in a supportive environment.
We invest in best-in-class assets and technology.
We are committed to having a positive impact on the communities we operate in and are a proud contributor to our social and environmental projects globally.
We have been making a significant contribution to the energy transition through our gas-weighted portfolio and strategic focus on decarbonization, while exploring new areas such as blue hydrogen and carbon capture utilization and storage (CCUS).
So, what does that mean for you?
You will have an opportunity to build your skills and knowledge working with our industry leaders:
The Mubadala Energy team is incredibly diverse with 48 nationalities represented across the organization. Our business and operations are driven by recognized industry leaders and professionals, whose reputation is built on their expertise and achievements in the global energy sector.
You will be part of a values-driven organization: Mubadala Energy is established on a set of our core values, providing the foundation to nurture our talent and facilitate growth for the next generation of industry leaders. We invest in the development of our national talent in every country we operate, challenging and stretching the knowledge of our professionals across all disciplines.
You will exercise genuine responsibility at every stage of your career: We are focused on developing our people by empowering, training and mentoring talent, while also providing valuable on-the-job development experiences. We offer genuine responsibility at every career stage and our leaders invest time to share insights as part of our culture of knowledge development, collaboration and growth.
We offer rewarding career opportunities to our employees: We provide engaging and rewarding opportunities to our employees to support them in building their career with us.
We are excited about what we have achieved and the opportunities for our sustainable growth ahead.
If you wish to be part of a growing business, playing its role in the energy transition and committed to the communities it operates in, then Mubadala Energy is the place for you.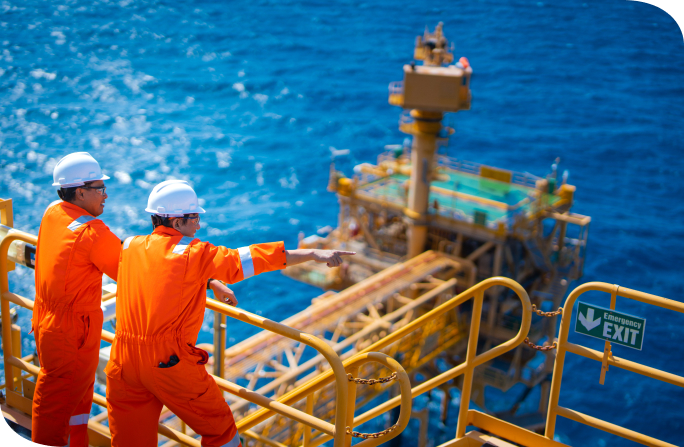 Note on Recruitment Scams:
Recent incidents have been reported of organizations falsely claiming to recruit on behalf of Mubadala Energy. Mubadala Energy does not ask for money or payments from applicants at any point in the recruitment process. These communications are fraudulent, and they do not originate from Mubadala Energy, nor are they associated with Mubadala Energy's recruitment process, regardless of the logos and names visible in the email message.
If you receive an email that you think is fraudulent, please do not respond or open any attachment and click on any link in the email. Never disclose your personal or financial details to anyone you do not recognize and always be suspicious of unsolicited job offers, particularly those that offer a "guaranteed income". Mubadala Energy is not responsible for any direct / indirect losses or damages suffered in connection with these scam offers.
If you can see yourself as part of our team, click here to check for available opportunities.